BREAKING NEWS...
Since graduating from Irene's Myomassology Institute in September of 2015, I've been, for the most part, traveling to clients' homes or places of work to provide my massage services.
I am happy to announce that I now am hanging my shingle over the welcoming doorway of
Pure Balance Massage in Clawson, Michigan; a quaint town about 25 miles east of where I live. I continue to bring massage to established clients' homes, however, having a place I call my home away from home will benefit many people who've expressed a desire to be massaged at a facility elsewhere than their home, place of work, or other environment.
Simply click on the Pure Balance Massage photo below to to be directed to the Facebook page where you can browse around a bit, read some comments, and then book your appointment. It's a snap!
166 S. Main Street, Clawson, MI 48017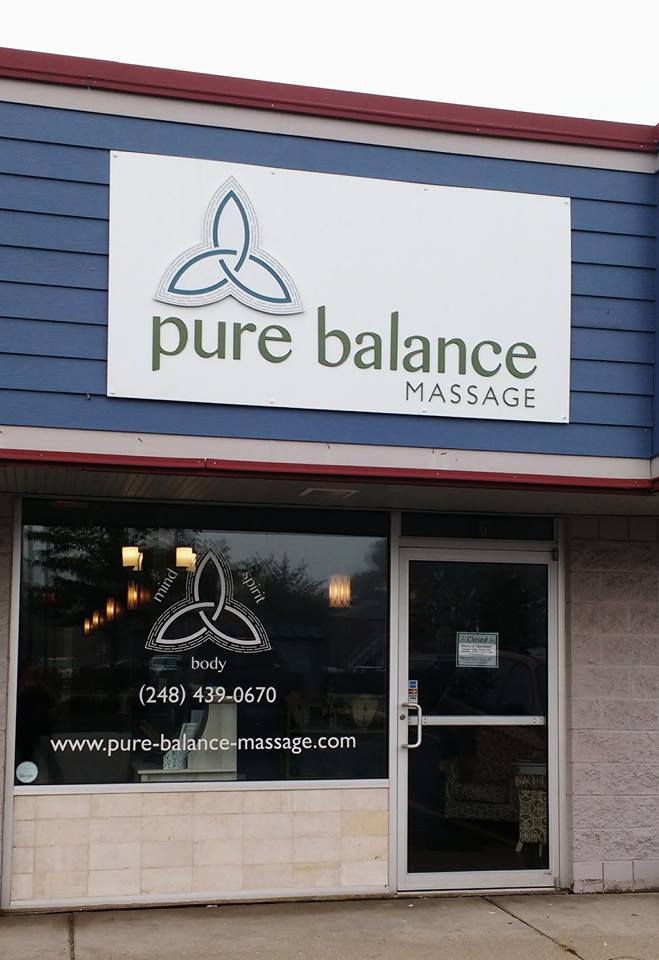 Click the map for directions!